Design Philosophy
Simple Solutions
for
a Sustainable Society
In 2015, the 50th anniversary of our founding, we decided on "thought-out, clear and sophisticated engineering design" = "Simple Solutions" as a keyword to express our Design Philosophy. The goal was to contribute to the realization of "a Sustainable Society".
The idea of "Simple solutions" is refined from thinking thoroughly as a consulting engineer about the essence of the latest technology and many other complicated technologies and ideas, while listening sincerely to the voice (needs) of the client. This is how to come up with a simple & clear solution.
To summarize the "Mission Statement". It is to contribute to the realization of a sustainable society by utilizing our unique engineering capabilities centered on building equipment, in response to global environmental problems that are now a concern all over the world.
Mission Statement
In order to meet the needs of a diversifying society, we will do our best to improve our technology every day and make every effort to provide "thought-out and sophisticated design = simple solution" to realize a sustainable and prosperous society.
We aim to achieve both "comfortable and safe space creation" and an "energy-saving and decarbonized society."
Simple Solutions example
Osanbashi Yokohama International Passenger Terminal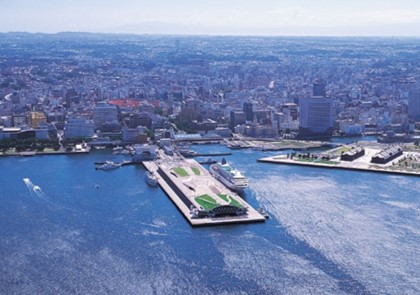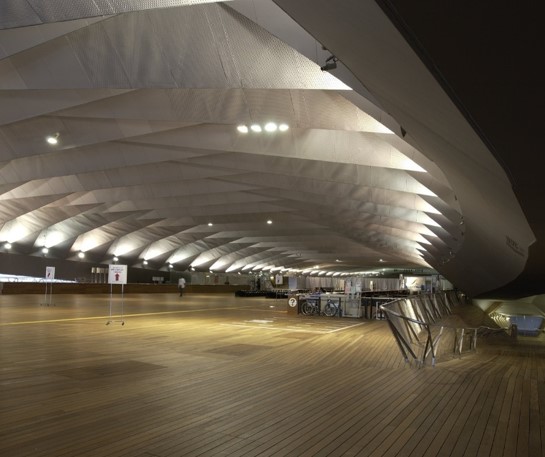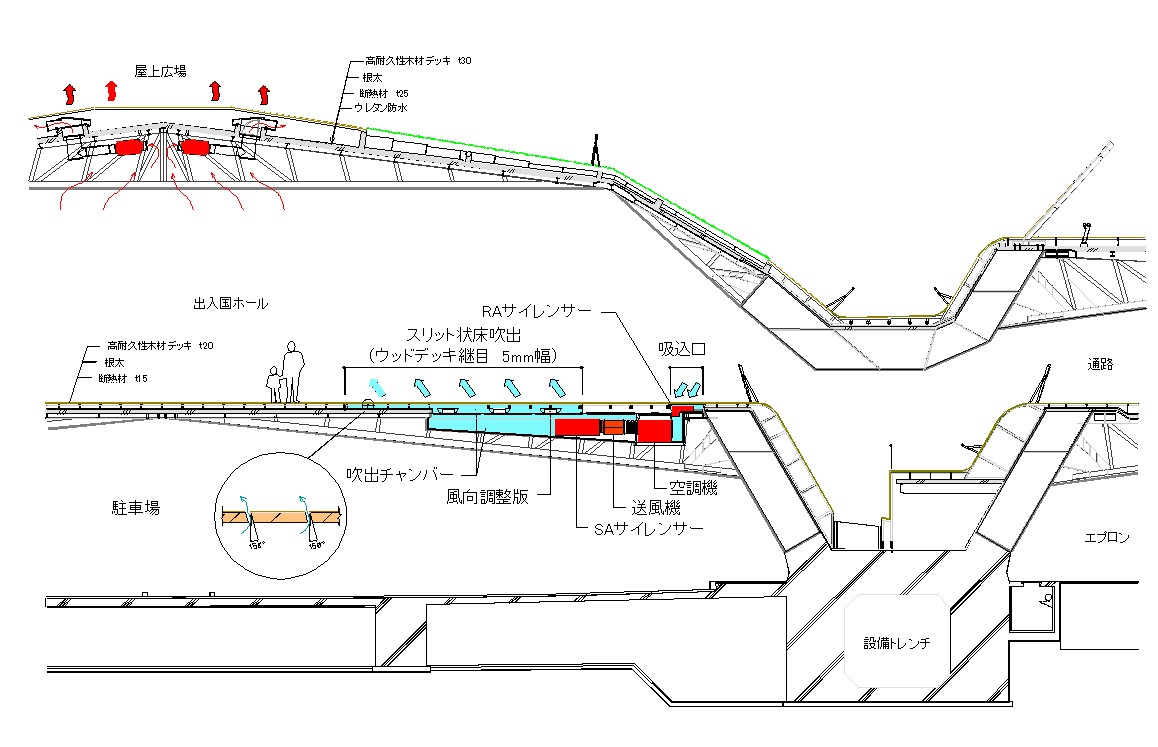 The "Osanbashi Yokohama International Passenger Terminal" that we worked on has an unprecedented simple Architectural design called Continuous Architecture (without vertical walls and pillars)※. It had a big impact on the architectural world at that time. We returned to the principles of the HVAC so as not to spoil the design, as it was admired around the world. It was not established by the usual design thought process. We took the functions such as coil or fan, which were necessary functions and "simplified it" letting the function be received via the structural design (origami structure) and we rebuilt it as a dispersion air conditioning method. In addition, we made it "ductless" using the origami structure as the duct. We used a "no outlet / suction port" utilizing the floor-finished wooden deck of the architectural design, and further creating a swirling flow at the slit angle of the wood deck to air-condition the entire living area. It was completed in 2002 by realizing simple solutions.
After that, "Osanbashi Yokohama International Passenger Terminal" was evaluated as a valuable design which has been admired for a long time. In 2021, it won the "Good Design/Long Life Design Award" sponsored by Japan Institute of Design Promotion, and has now become one of the landmarks of Yokohama.
※Continuous Architecture:An architectural design method that aims for continuous architecture composed of one continuous surface.